If you need it for a workout, Rogue has it! We like them for their high quality, great customer service, and the fact that the majority of their products are manufactured right here in the good ole USofA. If you're going to shop Rogue, be sure and use the link above.
---

One of the best ways to keep your body performing at its peak capacity is chiropractic care. We highly recommend Dr. Zeronis and Dr. Dayna Socha with Align Your Spine Chiropractic! They take a different approach to functional movement and lifestyle medicine than most chiropractors. They not only take care of us coaches, but our whole family…we highly recommend them!
---

We have done a lot of research and tried many supplements because we don't want to put our name behind anything that is subpar. SFH is anything but and we are proud to not only carry their products at our box, but use them ourselves! They use the highest level of clean ingredients and have the best ratio of EPA and DHA (and don't forget great taste) for fish oil on the market. Not sure where to start with supplements?… Talk with us and we'll lead you in the right direction.
---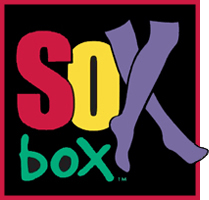 Not only do they make awesome socks, they are all about the men and women who serve this great nation. They have a lifetime commitment to donate 20% of all their profits to the Independence Fund (a non profit group directly supporting the wounded, ill or injured service members). We're proud to carry Soxbox socks at our box! Try saying that 10 times fast! Our apologies to Dr. Seuss.
---

If you've got a rip…and let's face it, what CrossFitter doesn't…Winnies RipFix is what you need! This is a second generation family recipe to take the sting out, repair rips and get you back on the bar quickly! It's also great for chapped lips, cracked heels, eczema or hot spots on dogs. Pick yours up, along with a pumice stone for those calluses at the box today.
---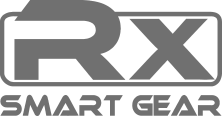 These ropes are fast, functional and durable. They are custom so you can get the length and cable weight that fits your body and current level of fitness. Once you've progressed, its easy to buy and trade out to a lighter cable. You can order your custom rope on their site, or contact us and see if we have an affiliate order being placed soon to save yourself some dough. Another bonus, they are Made in the USA.
---